A certified management system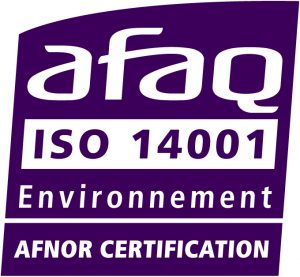 VINCI Construction Grands Projets makes a commitment to its clients and partners to carry out its activities by adhering to a high standard of company management, health and safety management, and environmental management.
Also, our teams and their work are audited annually to validate their compliance with international certifications. Performance indicators are measured, monitored, and reviewed every year.
VINCI Construction Grands Projets' management system is certified according to ISO 9001: 2008 standards.
In 2006, VINCI Construction Grands Projets also received ILO-OSH-2001 (International Labour Office: Occupational Safety and Health) certification for its health and safety management system, thereby becoming the first major French company to obtain this certificate. Since 1999, the North European sector of our Company has also held VCA LSC** certification (version 2004/04) issued by the AIB Vinçotte Group (Belgium).
Similarly, VINCI Construction Grands Projets' environmental management system, certified since 2004, complies with ISO 14001: 2004 standards. It is audited annually as part of VINCI's environmental reporting.
Our responsive organisation and policy of partnering with local companies enable us to deploy solutions that are both comprehensive and modular. Our approach is designed to raise awareness with respect to quality and motivate our managers and project participants as well as our main suppliers and subcontractors in that regard. This is achieved through systematic and meticulous preparation of each phase of construction and implementation of an effective system of internal (management-led) and external (independent of operations) controls.
A special relationship with stakeholders
Our activities must allow special relations to be maintained with stakeholders.
Accordingly, customer satisfaction, lasting relations with subcontractors and suppliers and the quest for synergies with other companies in the Group are the decisive elements that contribute to the longevity of VINCI Construction Grands Projets.
The impact that projects have on the locations where we are present and the integration of local residents and players must be understood to establish ourselves in these locations and share wealth in the most appropriate manner. The Group's approach is defined in the Manifesto: it consists of promoting openness and dialogue with stakeholders to make this a factor in value-creation. With these "user-clients," the goal is to develop a longstanding relationship based on trust.
We share our vision of quality with our subcontractors and suppliers
Sharing our values and our quality standards is a crucial condition when selecting our subcontractors and suppliers. Our buyers are trained to encourage cooperation with key partners to promote a non-conflicting approach for project-pricing.
Long-term partnerships lead to the development of products that benefit our projects and clients.
"Safety first"
The "zero accident" culture in daily practice in all our activities
Our social engagement
We want to leave more than just a structure in the locations where we are active
Protecting our environment
Identify and reduce the impacts of our works, in dialogue with the stakeholders