Safety is a core value of our company, and is implemented everywhere.
It is based of three fundamental pillars: transparency, leading by example and dialogue.
Our "zero accident"-focused culture is central to everything we do.
It embodies our ambition to preserve the physical and psychological integrity not only of our own employees, but also of everyone involved in our projects. Their safety and health are among the most important aspects of our operational performance. This is in line with our commitment.
It is also a practical demonstration of the special attention we pay for ensuring optimum safety in the construction, operation and maintenance of our facilities.
"Safety first"
In order to make our work sites safe, our "Safety First" value is mandatory for everyone, without distinction. It is based first and foremost on the search for excellence, driven by team spirit and individual and collective responsibility.
So, in addition to applying laws, regulations and contractual requirements, we implement the organisational structure, processes and protective measures necessary to preserve the health and guarantee the safety of our stakeholders: employees, subcontractors, partners, customers, visitors and future users.
Safety is an integral part of our management approach, and a driver of progress. It improves the quality of our work, and helps to preserve our know-how, experience and skills. It is an essential condition for the development of our employees, and is also a factor in creating customer satisfaction.
Safety in design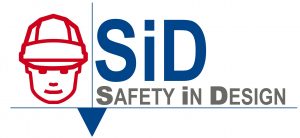 The safety of employees, stakeholders and users of our structures must be ensured throughout the life cycle of those structures, and our commitment to this starts at the design phase.
The Safety in Design approach, which is shared by all VINCI Construction entities, has been in place since 2014. It means optimising our structures as they are being designed and our worksites are being prepared, ensuring optimum safety during the construction, operation and maintenance phases.
Training: A productive and essential approach
Our approach is shaped by the conviction that prevention is achieved first and foremost through the continuous training of everyone involved in our projects. We are creating a powerful, dynamic, supported by awareness-raising measures among our construction staff, to reinforce the awareness of shared responsibility on all our sites, everywhere in the world. We underpin our approach with a number of initiatives that are deeply rooted in our company and that work to strengthen our safety culture:
Launched in 2011 and updated in 2018 and 2022, the Managing through Safety programme is designed for management teams. It instils a genuine safety culture at the highest level of management, increasing managerial accountability.
Operational variations of the Managing through Safety programme are implemented on our projects with Producing in Safety. These training and coaching sessions enable site management teams to understand their safety role for themselves.
Created in 2008, the (A)live on site training course raises awareness among production staff of their attitudes and behaviours via videos taken on site, which they comment on themselves. This exercise in self-criticism raises the level of awareness of all stakeholders on the site.
Accident Investigation training, launched in 2017, aims to certify an in-house team capable of effectively analysing all types of incidents and accidents, assisting in the management of the potential crisis, conducting the necessary investigation, identifying the root causes and proposing the necessary corrective actions to avoid any repetition. It is thanks to this trained team that we are then able to conduct in-depth work to reduce the number and severity of these accidents as we target our goal of zero serious accidents. This training has several versions, tailored to the intended audience and the expected performance (field team, prevention officers, management team and serious accident responders)
Prestart training, created in 2017, enables works management teams to develop their skills to ensure that their daily start-of-shift messages are as effective as possible. Prestart enables the exchange of information on the day's tasks, the tools, the context in which the work is to be carried out, the dangers identified and the areas of caution for the teams, in an accessible and shared language.
Having implemented Prestart training in 2017, we then initiated Pre-Task training in 2018. This is the step in the process that teaches production management teams how to spread the message of execution procedures to the teams responsible for implementing them.
SAFETY DAYS: A TIME FOR SHARING
The Safety Days cross-functional initiative, introduced by VINCI's Construction business line, is a key vehicle for sharing values and resources, ensuring that our teams have the necessary skills to prevent risks. This risk prevention week, which also brings together our partners and subcontractors, will strengthen our safety culture by involving each of our sites and each of the participants through workshops, conferences and personalised courses, with a clear objective: to achieve zero accidents.
THE "PRODUCING IN SAFETY" SYSTEM
This system sets out in 5 basic steps covering how we ensure that risks are identified and addressed at all levels of our project preparation, and also ensuring that they are communicated to those responsible for managing them. These 5 steps are:
the deployment of the Safety in Design approach (see above) during the study and preparation phases,
the collective and automatic execution of the procedures necessary for the completion of the work. These procedures, which are the central documents of the approach, will convey all of our requirements and ad hoc operating methods to the implementation teams,
the creation of an explanation of these execution procedures, and the delivery of this explanation to the implementation teams during the Pre-Task stage,
the daily job briefing during the Prestart activity, which deals with the entire task (work, planning, co-activity, quality), emphasises the importance of integrating safety into our work operations
and the ability of the production teams to take a step back and reflect when the "actual" operating procedure no longer matches the plan. So that we can make changes either in our operating methods or the plan; but, ultimately, always ensuring that what we do is effective and safe.
Quality at the heart of our projects
Aiming for excellence to satisfy our clients
Protecting our environment
Identify and reduce the impacts of our works, in dialogue with the stakeholders
Our social engagement
We want to leave more than just a structure in the locations where we are active