"Safety first"
Safety is among VINCI Construction Grands Projets' priority values. For construction sites to be safe spaces and the lives of men and women who work there to be respected, the "Safety first" policy applies to everyone at their own level.
Beyond the application of laws, regulations, and contractual requirements, all means are used to preserve the health and ensure the safety of our stakeholders: employees, subcontractors, partners, clients, visitors and future users. As an integral part of VINCI Construction Grands Projets' management, safety is a source of progress. It facilitates the quality of our work and the preservation of our know-how, experience and skills. This essential condition for our employees' development also contributes to customer satisfaction.
Safety starting from design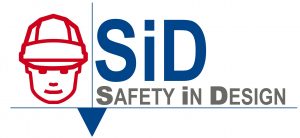 We ensure the safety of employees, stakeholders, and users of VINCI Construction Grands Projets structures from project start to finish, and we begin thinking about safety right from the design phase.
Deployed in the Company since 2014, the Safety in Design dynamic consists of optimising our structures in terms of health and safety during design and worksite preparation to ensure optimal safety during the construction, operating and maintenance phases.
Building our safety culture through training programs
Launched in 2011 by VINCI Construction, the Safety Management program is meant for management teams. It introduces a true culture of safety at the highest management level to give managers a sense of responsibility.
The operational variations of the Safety Management program have been rolled out in our projects since September 2013 with Safety Boost. These coaching sessions enable supervisory teams on construction sites to understand, on their own, the role they play in safety matters.
Created in 2008, the (A)live on site training program raises awareness of workers' attitudes and behaviours using videos filmed on site with commentary provided by the workers' themselves. This exercise in self-observation increases the awareness level of each person on the construction site.
Accident Investigation training, launched in 2017, aims to provide in-house certification to employees who can effectively analyse all types of incidents and accidents, provide crisismanagement assistance, carry out investigations, detect root causes, and recommend action to prevent any recurrence. Thanks to this trained team, we can deliver in-depth work and thereby reduce the number and severity of accidents in efforts to achieve our goal of zero severe accidents.
Prestart training, which was created in 2017, enables works management teams to develop their skill sets to ensure that their daily messages for workers regarding appropriate work preparation result in the best possible outcomes. Prestart allows participants to share easy-to-understand information on the tasks at hand, tools, work settings, potential hazards, and the need for vigilance.
After implementing Prestart training in 2017, in 2018 the company launched Pretask meeting training. A Pretask meeting is the stage linking the engineers from the design offices and the works management teams to make sure that the risks inherent in the activities are properly understood and explained to colleagues during Prestart.
Quality at the heart of our projects
Aiming for excellence to satisfy our clients
Protecting our environment
Identify and reduce the impacts of our works, in dialogue with the stakeholders
Our social engagement
We want to leave more than just a structure in the locations where we are active